Business English Online In Real Time, In A
LIVE Virtual Classroom, With Follow-up From Your Own Personal Coach
Are you looking for an engaging business English online course? Or perhaps you need to get up to business language speed in Spanish, French, German or Italian?
Are you motivated by learning from the comfort of your home or office in a small, dynamic, multi-cultural online group with people of the same level and goals guided by an expert trainer?
If you also value individualized feedback and targeted practice so you can speed up your learning and get more out of it then LIVE will exceed your expectations.
Who Is It For
You need targeted language training on a variety of today's most important business topics. You need to be able to communicate in a live setting with trainers and fellow students who have the same level and goal. You need the flexibility to book your online virtual sessions according to your changing schedule without penalties. As you are on the go, you need to fit your self-study in at your convenience. You value motivation through weekly assignments with personal feedback, immediate response and a personalized learning path.
With LIVE you will get access to LIVE virtual training with a certified trainer, your own personal coach who will regularly correspond with you to guide you every step of the way, along with award-winning online course-ware from the global leader in online language learning.
---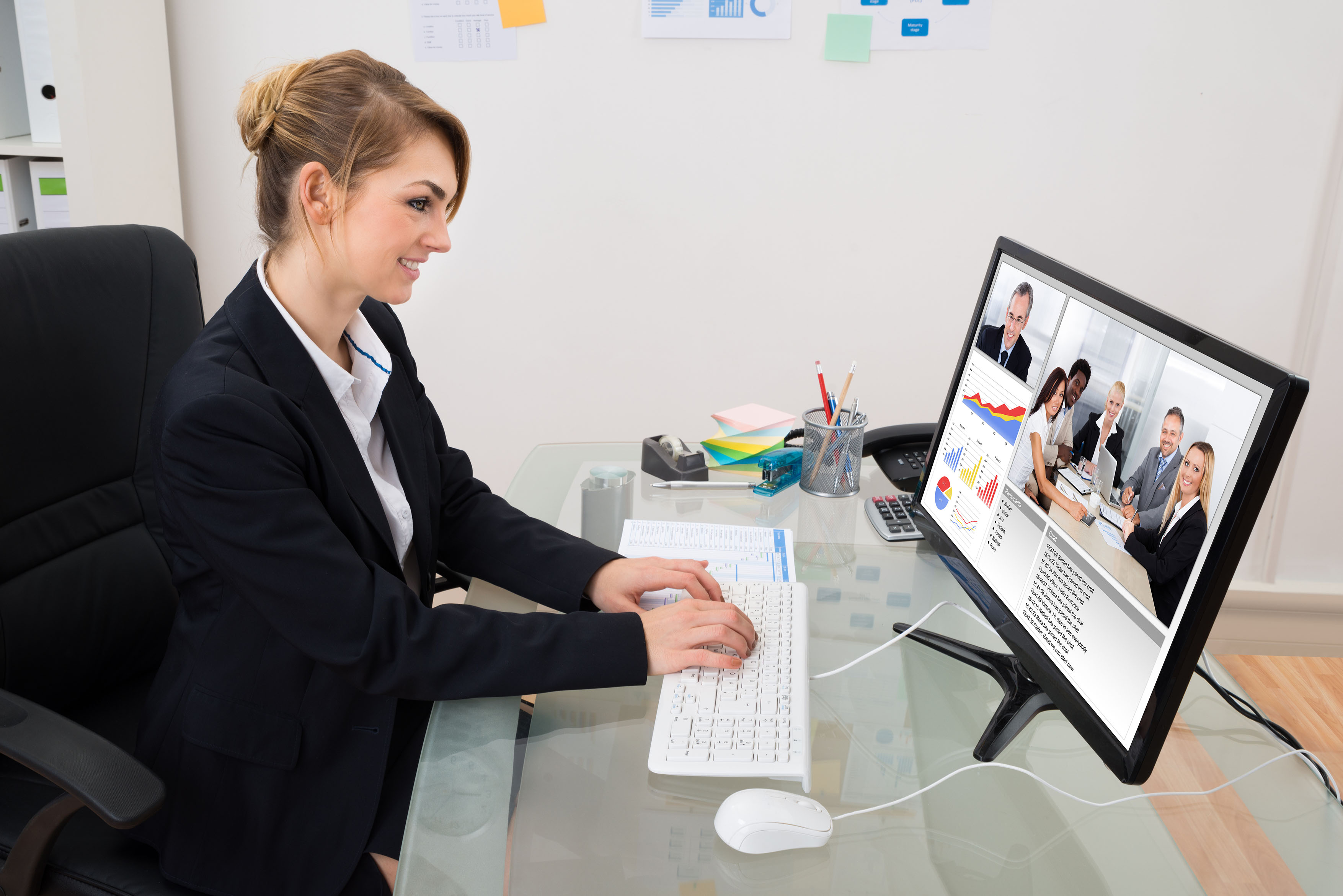 Levels
A1, A2, B1, B2, C1
(C1 level available only in English)
Languages
English, French, German, Italian, Spanish
LIVE virtual classroom training
True flexibility-no cancel fees
+30,000 hours of excercises
Dedicated personal coach
Pronunciation practice
Grammar & Business Centers
Award-winning course-ware
Live QUICK START session
Print certificate at course end
How Does It Work
The course content is divided into equal parts, according to the CEFR levels (Common European Framework Reference – see chart below). When you sign up for a course you will be sent a link to take a very precise online placement test to accurately determine your current level. Upon completion of the placement test you will be automatically enrolled into your online course. You will have unlimited access to your learning portal for the duration of your license.
Your Progress
Active Languages Online Language Learning covers 5 different levels, in accordance with the CEFR scale, from true beginner to advanced learner. By working at a pace of one and a half hours per week, levels A1 and A2 can each be completed with one 6-month license and levels B1, B2 and C1 can each be completed with two 6-month licenses. There is no limit to the speed of your progress. So, if you prefer to do more hours of work per week you can complete a level in much less time. Your speed and progress is entirely up to you!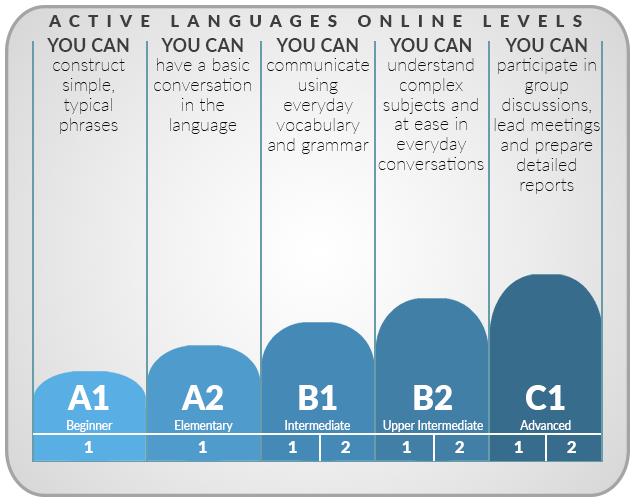 The feedback from our staff is extremely positive. Users learn new languages fast and effectively while having fun at the same time. Manager Corporate College, Lufthansa School of Business
Quality & Results
95% of Speexx users say they are happy with their learning!
Included In All Online Blends
Free highly accurate online placement test
24/7 access to your exercises
More than 30'000 interactive academic exercises
3 online language centers for business, pronunciation and grammar
Weekly online magazine articles for cultural insights of the language you are learning
How To Get Started Today
Simply click on the BUY button below, follow the easy payment steps and you can start your LIVE online course in a matter of minutes…