Learn or Refresh At YOUR Pace And Within YOUR Budget
If learning or refreshing a language at your own pace and according to your budget fits with your lifestyle then TUTOR is the right solution for you.
Who Is It For
You are self-motivated and want to be able to practice and repeat as little or as much as needed until you are satisfied. You need to quickly solidify your language knowledge in order to move forward in your life. You need to consolidate your language knowledge so that you can verify your language level.
With TUTOR you will get regular auto-tutor assignments from the award-winning global leader in online language learning, all at an affordable price.
Then validate your level with Active Languages EDUQUA certified level assessment.
---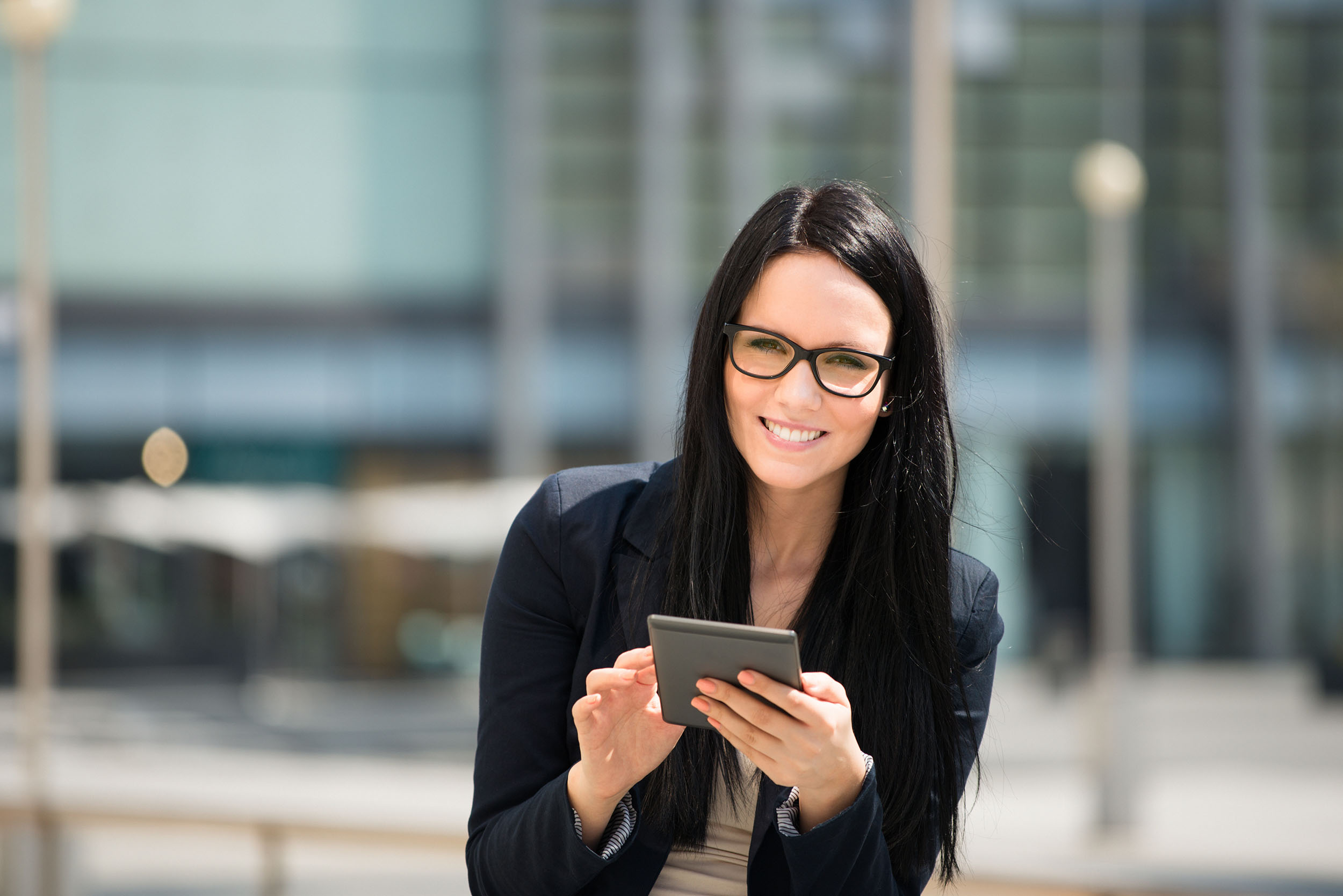 Levels
A1, A2, B1, B2, C1
(C1 level available only in English)
Languages
English, French, German, Italian, Spanish
Award-winning courseware
Learn at your own pace
+30,000 hours of excercises
Auto-tutor assignments
Pronunciation practice
Grammar & Business Centers
Affordable
Print certificate at course end
Live QUICK START session
How Does It Work
The course content is divided into equal parts, according to the CEFR levels (Common European Framework Reference – see chart below). When you sign up for a course you will be sent a link to take a very precise online placement test to accurately determine your current level. Upon completion of the placement test you will be automatically enrolled into your online course. You will have unlimited access to your learning portal for the duration of your license.
Your Progress
Active Languages Online Language Learning covers 5 different levels, in accordance with the CEFR scale, from true beginner to advanced learner. By working at a pace of one and a half hours per week, levels A1 and A2 can each be completed with one 6-month license and levels B1, B2 and C1 can each be completed with two 6-month licenses. There is no limit to the speed of your progress. So, if you prefer to do more hours of work per week you can complete a level in much less time. Your speed and progress is entirely up to you!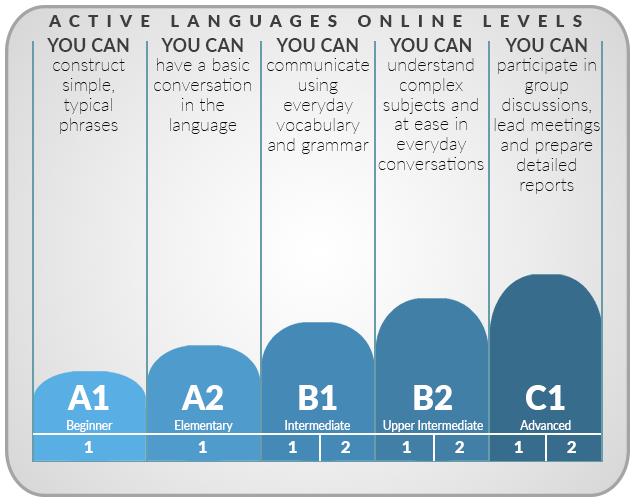 I have refreshed my English with TUTOR. I was able to work my English in my spare time and on the weekends.Active Languages Student, Pierre, 2015
Quality & Results
95% of Speexx users say they are happy with their learning!
Included In All Online Blends
Free highly accurate online placement test
24/7 access to your exercises
More than 30'000 interactive academic exercises
3 online language centers for business, pronunciation and grammar
Weekly online magazine articles for cultural insights of the language you are learning
How To Get Started Today
Simply click on the BUY button below, follow the easy payment steps and you can start your TUTOR online course in a matter of minutes…