Use the handy chart below to determine the French language level you need for the Swiss permit status you are seeking…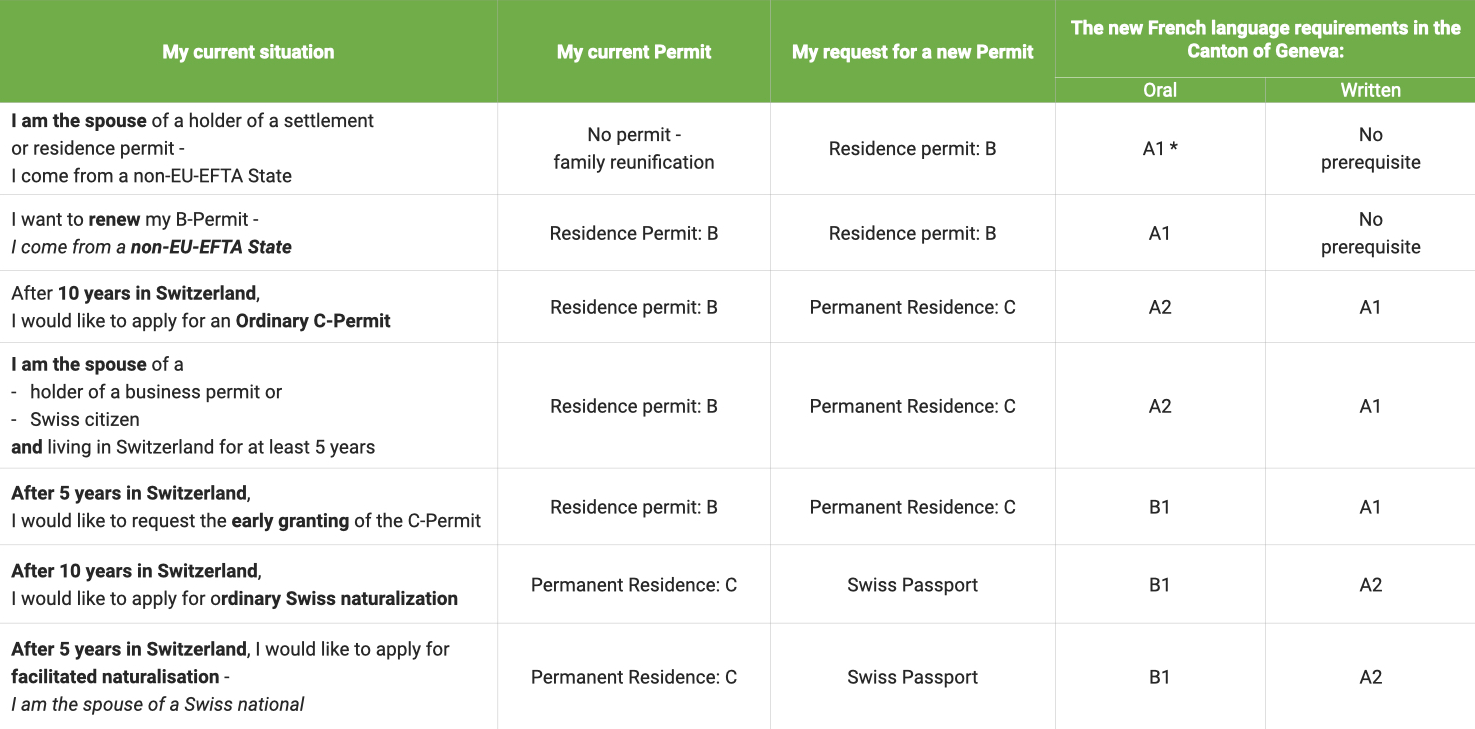 * During the first year, you only need to have an attestation of being enrolled in a French course level A1. After the first year, you must pass a FIDE French level test.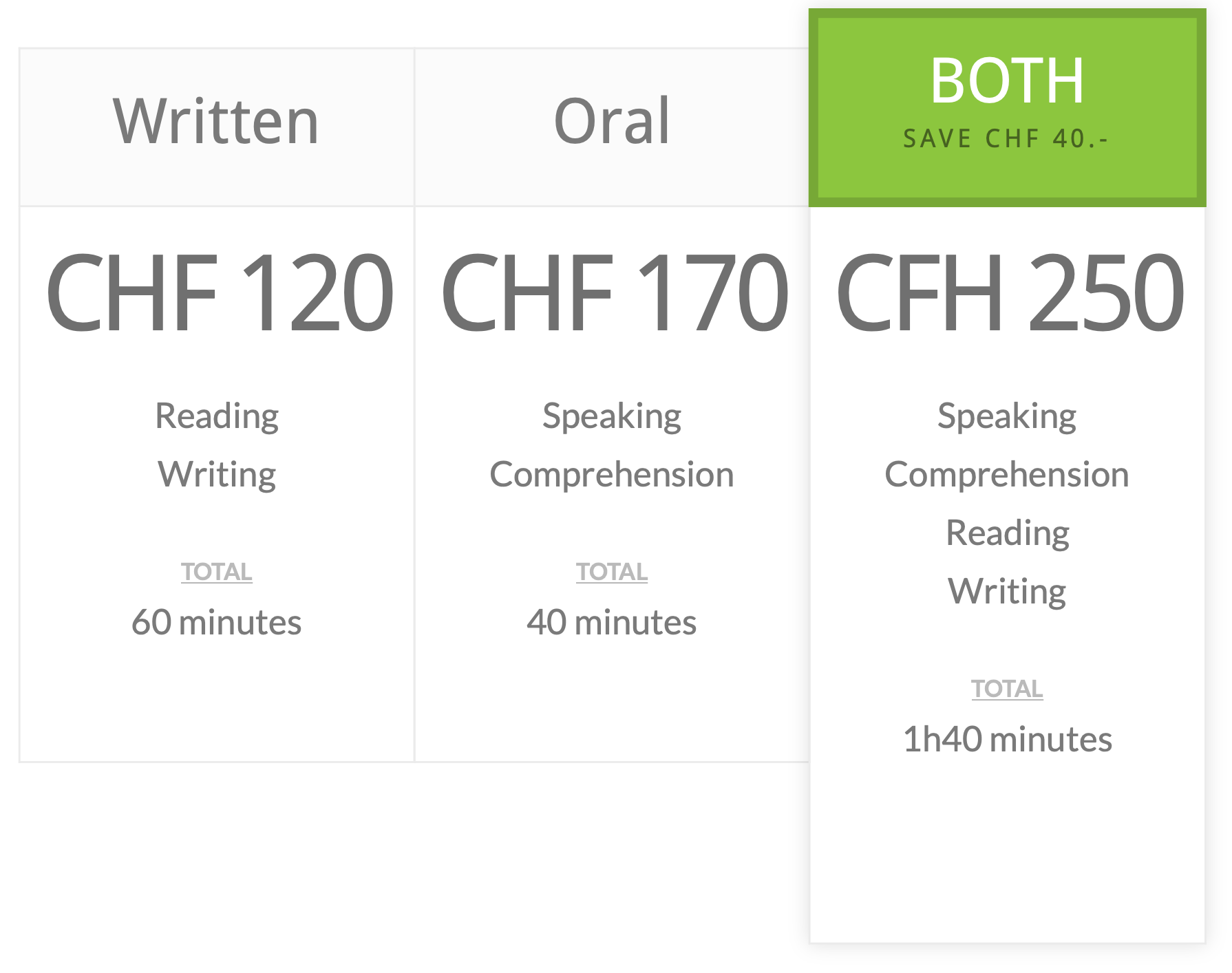 Austria, Belgium, Bulgaria, Croatia, Cyprus, Czech Republic, Denmark, Estonia, Finland, France, Germany, Greece, Hungary, Ireland, Italy, Latvia, Lithuania, Luxembourg, Malta, the Netherlands, Poland, Portugal, Romania, Slovakia, Slovenia, Spain, and the United Kingdom.
If you come from one of the following 11 countries, Austria, Belgium, Germany, Denmark, France, Spain, Greece, Italy, the Netherlands, Portugal, or the Principality of Liechtenstein, you are not required to show proof of your language level if
– you have this national language as mother tongue, both oral and written OR
– you attended compulsory school in this national language for at least 3 years OR
– you have participated in secondary II or tertiary level training in this national language.